Best Selling Author, Parent and Cyber Advocate
Promoting awareness of cyberbullying, online shaming and digital wellness issues.
After a harrowing experience trying to find help for her own daughter in 2001, she founded Parent's Universal Resource Experts and has since assisted over 50,000 families with their own teens. In 2003 she become a target of an online smear campaign. She fought back by taking her assailant to court and winning a landmark case for Internet defamation and invasion of privacy for $11.3M.
Today Sue Scheff speaks frequently on the importance of online reputation, public shaming and the rise of incivility. She has been featured on numerous media outlets including The Today Show, ABC News, CBS Morning Show, CNN, Fox News and more. Sue is also a regular contributor for Psychology Today, Huffington Post, Today Show Parents, NBC Education Nation, Washington Post, Orlando Sentinel, Parentology and more.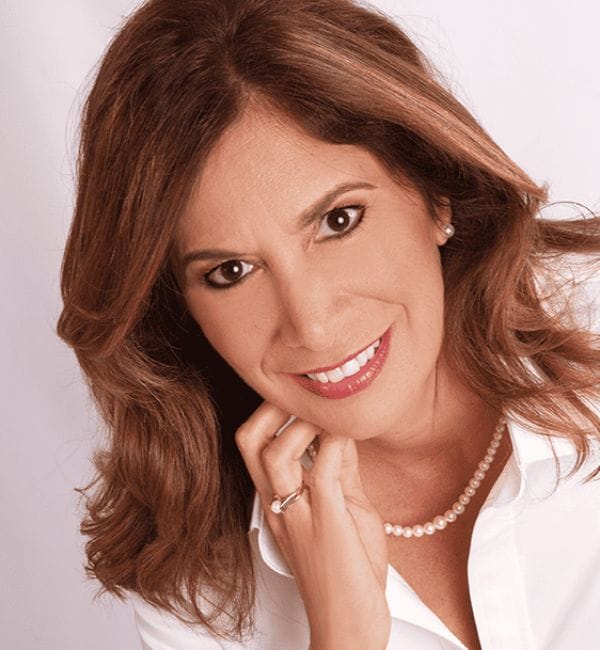 Dedicated to Making a Difference Since 2001
Since its inception in 2001, P.U.R.E.™ has grown to be widely recognized and well respected both nationally and internationally. They have helped thousands of parents identify and select qualified, safe residential therapeutic schools and programs to help their at-risk teens. With many satisfied families, P.U.R.E.™ has continued to assist parents for over a decade.
Soon after she began P.U.R.E.™, WWASPS attempted to silence Scheff by instigating a lawsuit that would have forced her to remove her story from the Internet. She discovered the depth of her passion for advocacy after she pursued a legal battle when others thought she should simply remove her website and go away. Upon winning the 2+ year legal battle in 2004 against a huge multi-million-dollar organization, Sue Scheff continued to fight for children's rights.
In June 2006, she again defeated WWASPS in the appellate court. Their final direct attempt to silence her was lost, and she was able to continue her fight for parent awareness.
Sue Scheff released her third book, SHAME NATION: The Global Epidemic of Online Hate (Sourcebooks, October 2017). Shame Nation offers firsthand stories, resources and advice to prevent and overcome online hate and digital discourse. With over 25 contributors and experts from around the globe, Monica Lewinsky pens a beautiful foreword in Shame Nation on public humiliation and the need for empathy and digital resilience online. As seen on Dr. Oz, order today. Praise for Shame Nation.
Protecting What Matters Most
Your online reputation and your family.
You don't get a second chance to make a first impression, today — your first impression is what the internet is saying about you.
Be prepared for internet defamation, online shame and cyberbullying. Your online reputation matters.
Through her work as a Parent Advocate and her own experiences with rebuilding her online image and reputation, Sue Scheff became dedicated to helping both parents and their teens learn how to proactively protect themselves online, providing them with the tools they need to protect their personal and professional reputations. Since 2001 she has been educating parents about safe, quality and reputable teen help resources and options. Visit helpyourteens.com for more information.
Sue Scheff and P.U.R.E.™ believe in:
Be the Change You Want To See
Sue Scheff is on the Board of Advisors for CiviliNation. She was the co-chairperson for The Community Empowerment Series in St. John's County, and a member of The Rotary Club of St. Augustine. She has also been on the Board of Directors for Communities in Schools for St. John's County.
In addition to being a regular contributor on  Huffington Post, Psychology Today , NBC Education Nation, Today Show Parenting and DrGreene.com, she is a contributor to a wide variety of parenting and Internet safety publications and websites. 
She has been featured, interviewed, and quoted on ABC News, Today Show Kati Lee and Hoda, CBS Early Show, 20/20, Dr. Phil, BBC, CBC, CBS Nightly News with Katie Couric, CNN Headline News, The Mel Robbins Show, Fox News, InSession, Court TV, TruTV, KFI Talk Radio with John and Ken, BBC Talk Radio, NPR and many news articles including USA Today, AARP, Washington Post, Miami Herald, Sun Sentinel, Asian Tribune, San Francisco Chronicle, Forbes, Capital Journal, Brazilian Veja, LA Times, Washington Times, South Florida Parenting, South Florida Business Journal, and many more media outlets both nationally and internationally.
Sue Scheff is an active blogger who is devoted to keeping her readers informed of current issues created by the continual evolution of the internet.
Sue Scheff is also a national speaker who speaks at schools, colleges and conferences on topics including online reputation, social media and building community relations, digital citizenship, online behavior including cyberbullying and digital cruelty and most importantly – sharing her story that has helped empower and influence the way many people from all walks of life, use the internet today.
Literary agent for Sue Scheff: Joelle Delbourgo and Jacqueline Flynn at Joelle Delbourgo Associates.
Sue Scheff offers recommendations to adults on how to secure their online reputations and guard against defamatory attacks in the cyber world.
As a Cyber-Advocate, Sue Scheff is concerned with Internet users both young and old as it pertains to cyber safety and security.
She is a strong voice against cyberbullying, pubic and online shaming, and building your digital reputation.
Sue Scheff understands the need to bring awareness of bullying by and against people of all ages. It's not only children, adult online shaming is a reality. Grown-ups need to remember they are role-models to young people (online and offline).
In addition to educating parents and their children on the importance of building and maintaining a positive online presence, she stresses the importance of conducting themselves appropriately online, just as they would in real life. 
She advises parents on how to approach their teens about any online issues they may have encountered, and how to monitor their kids' online activities to ensure their safety without invading their privacy or stifling their sense of autonomy.
As a Cyber Advocate, Sue Scheff believes in:
Your online behavior is an extension of your online reputation.
This blog explores some common pitfalls Internet users of all ages may face in the world of Web 2.0 and social media, as well as the best practices to avoid hazards that may potentially damage online and real-world relationships and reputations. 
Please feel free to reach out to Sue Scheff with any questions, concerns, or inquiries about availability for speaking engagements. 
If you are interested in P.U.R.E.™ please visit helpyourteens.com and fill out their contact form to be contacted more promptly regarding your concerns or questions.